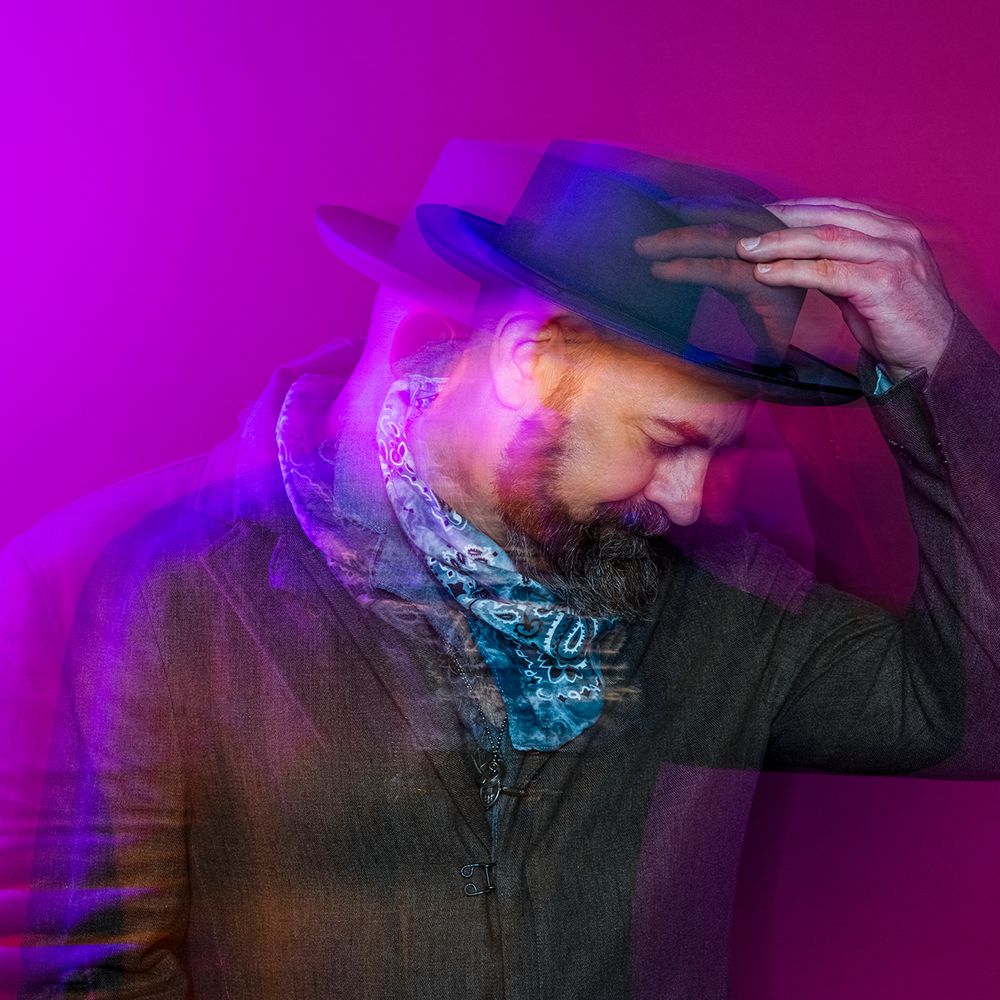 Kristian Bush
Recording Artist | Singer | Songwriter | Producer | Playwright
Kristian Bush is country music's renaissance man. Adept at thriving on the genre's fringes and delivering songs that speak to its contemporary heartbeat, Kristian continues to build his prolific and enviable career by stretching the norms, embracing creative freedom and never giving up.
Seven years after Kristian's solo debut "Southern Gravity," the Sevierville, Tenn., native is returning with new album "52," a 52-song collection sparked by his 52nd birthday that showcases his fresh, authentic sound and leans into his influences collected throughout his eclectic career.
"I've been given the opportunity to reinvent myself many times," Kristian said. "And, I've been grateful in every incarnation. Here comes another one."
The songs on "52" are divided into four volumes for release over the coming months. The first volume, "52 - ATL X BNA," is a collection Bush penned with Nashville writers and recorded in Atlanta with local critically acclaimed R&B musicians, including famed Atlanta drummer Jorel "JFly" Flynn, Jerry Freeman of the famed Hornz Unlimited, and the Black Bettys among others. The Atlanta-based singer named the first group of songs after the letters on his well-worn luggage tag pointing to his decades traveling between Atlanta, where he raised his children, and Nashville airports.
"Somewhere between the horns, the pedal steel and the background singers, you get a glimpse at what it's like to make country music from Atlanta," Bush said. "It's like putting Lego pieces together."
The album's focus tracks include "Tennessee Plates," a song of gratitude he started writing at a stop light in front of a funeral home minutes before he laid his father, Jack Bush, to rest. He later finished writing the song with Andrew DeRoberts and Rodney Clawson.            
"Most of the time when something important is about to happen, no matter what culture or religion you call home, we seem to begin with a prayer," Kristian said. "'Tennessee Plates' is my prayer to begin this one year of music. It's a prayer to bless the small town I come from, the city next to it that made me dream bigger in its shadow, the people who told me I would never succeed and the mystery ahead of me."
Coincidentally, "Everybody Gotta Go Home" was also inspired by death. When David Bowie succumbed to cancer and left an album to be released in his passing, Kristian was so struck by the artistic responsibility and courageousness that he and co-writers Taylor Davis and Steve Bogard wrote a song about it.
"52" nods at each of the singer/songwriter's creative iterations with upcoming volumes themed around summer, rock and love that are set for release over the summer, fall and in the new year.
"That's the ultimate show of strength, but also of counseling," Kristian says. "It's just unbelievable that he would have the fortitude to say, 'This is happening to me, and I'm going to write about it.' We talk all the time about how there's nowhere you can go to class to learn to be an artist. When people like David Bowie do what he did, that is the class that you should be taking."
"52" nods at each of the singer/songwriter's genre-jumping creative iterations with upcoming volumes themed around summer, rock and love that are set for release over the summer, fall and in the new year.
Kristian is a MULTI-PLATINUM-selling, two-time GRAMMY Award winner most known for being half of the record-breaking Country duo Sugarland. The Sevierville, TN native launched his professional music career in 1994 with the Folk-Rock duo Billy Pilgrim. Within the decade, Kristian moved on to form Sugarland with Jennifer Nettles. The pair, who released debut single "Baby Girl" in 2004 went on to chart five No. 1 hits and 12 Top 10 songs.
His "Southern Gravity" solo debut in 2015 produced Top 20 hit "Trailer Hitch." Kristian made a foray into television theme songs in 2016 with "Forever Now (Say Yes)," which he penned and performed for TLC's popular show "Say Yes to the Dress."
The multi-instrumentalist is also a founding member of Rock Jam band Dark Water alongside his brother Brandon Bush and esteemed guitarist Benji Shanks. In addition, Kristian co-wrote a song for the Atlanta staging of Stephen Schwartz's "Working: A Musical" and has written three musicals. "Troubadour" (2017) and "Darlin' Cory" (2021) opened at Atlanta's Alliance Theatre and "Me Before You" is set for Miami in 2023.
While Kristian has stayed active on the music scene, the projects that have been released represent a small portion of the songs he's written over the years. "52" is home for his favorite tracks that have been tucked away in his back catalog.
"There's a point I have come to, because I've been home through COVID all this time, I thought, 'I'm at a certain age where I have to admit to myself that no adults are coming to save me,'" Kristian says. "I've been very busy for the last 15 years, and I'm not going to waste any more time getting these songs out."
The vast collection will make you cry, dance, roll the windows down, scream the lyrics and believe that anything is possible as long as you never give up.