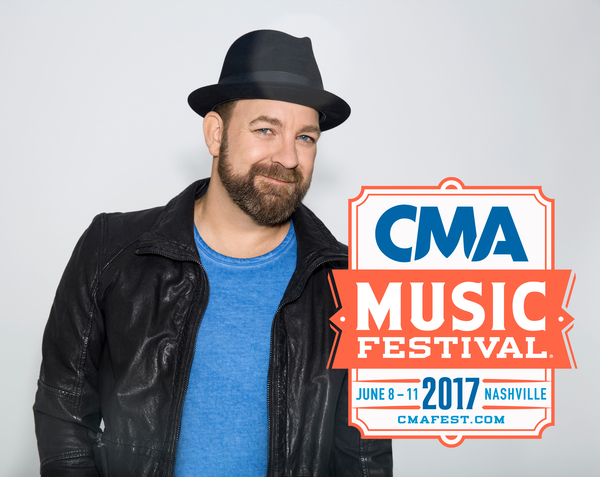 Jun 4
Get Kristian's 2017 CMA Fest Schedule Here!
It's the most wonderful time of the year!
CMA Music Fest is back in Nashville this week (as is the Stanley Cup, GO PREDS GO!), and as always, Kristian will have performances and signings galore!
Thursday, June 8 kicks things off with a full band performance on the Chevrolet Walk of Fame Park stage for a free show at 1:50pm! Come on out to see KB and all the guys... plus a pair of sisterly guest stars you're not gonna want to miss.
He'll head into Fan Fair X afterwards for his CMA Booth Signing from 3-4pm, and if you didn't win passes, don't fret -- you can always jump in the hopefuls line...
...or you can swing by Fan Fair X at 10am Friday, when he'll be signing at the Amazon booth, AND/OR 2pm Saturday, when he'll be at the WSM Radio booth! We wanted to make sure everyone had a chance to say hello, and hopefully three appearances = a charm for all of you!
Saturday brings the return of Kristian's annual KB & Friends guitar pull on the CMA Close Up Stage from 4-5pm. (That's inside Fan Fair X, too.) This year's friends are none other than Ryan Kinder and Brandon Ray, two amazing songwriters and vocalists who continue the tradition of Kristian inviting his favorite new talent to join him for this intimate round.
On Sunday, KB wraps things up with a solo acoustic set on John Rich's Redneck Riviera stage at 3rd and Broadway at 1:30pm, which should give everyone just enough time to enjoy one last show before the Predators mania descends on downtown.
And of course, no CMA Fest would be complete without spending each evening backstage at the Former LP Field, interviewing fellow superstars performing in the nightly stadium shows for BBC Radio 2 and Bob Harris Country -- tune in to hear those always-unforgettable conversations later in the year.
Remember: We do this for two reasons. Reason One is the CMA Foundation, which receives all the proceeds from CMA Fest every year. The artists (including KB) play for free so that as many ticket dollars as possible can go to music education, and over the years, YOU have donated literally millions of dollars to kids across the country for instruments, classrooms, teachers, and more. Which means the second reason we come to CMA Fest every year is YOU! Hashtag Fans Matter. Use the comments and let us know where we can expect to see your shining face!

Keep on rockin' in the free world,
Team KB
Kristian's new single "Sing Along" is now available on iTunes, and wherever digital music is streamed or sold!!
KB IS ON THE ROAD IN 2017! Click here to check out the dates announced so far, and come see us in your town!
Got something to say? We want to hear about it! Click here to visit the KB Forum!
Want news like this delivered straight to your inbox? Join KB's mailing list here.