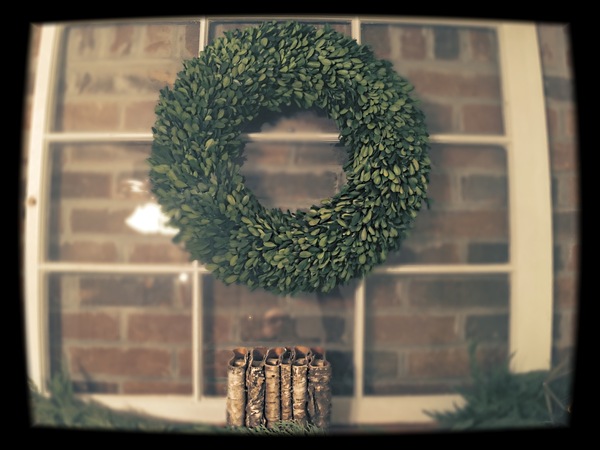 Dec 12
Kristian's 2016 Last Minute Gift Guide is here!
We are almost to Christmas and I know some of you are like me and have been very busy this year, so maybe you are still trying to cram in some last minute shopping for people you love. Here are some ideas, from me to you:
1. Give the gift of help.
These two organizations are close to my heart: Friends of the Smokies, to help support the families who are spending this holiday season homeless because of the fires in East Tennessee, and MusiCares, an organization that helps people who make their living in music make it through hard times. We all go through hard times. If you can, give a little something away this year.
2. Give the gift that keeps on giving.
This martini set and a bottle of Tito's, or this awesome bottle of Pinot Noir. Pair either of these gifts with last year's Christmas song "Thinking About Drinking for Christmas" and you have a recipe to save the holiday if it starts to get away from you.
3. Give the gift of time.
Put down your glowing rectangle devices and pick up a board game. For beginners I recommend Ticket to Ride, Codenames, or idioMatic. For more adventurous gamers I recommend Dual, Dominion, or Smashup. These have all created some of the best nights of my last year.
4. Give the gift of the theater.
If I haven't told you by now I am about to launch my first musical, Troubadour, in conjunction with playwright Janece Shaffer and director Susan Dooth at the Alliance Theater in Atlanta. Tickets are $20 and available right now for all shows in January and February. They make great stocking stuffers and I have been working very hard to make sure it is the best musical it can be.
5. Give the gift of music from Kristian's past.
If you were at this year's Eddie shows you might have seen the rebirth of my '90s band Billy Pilgrim. Hit up iTunes and download old Billy Pilgrim records. Just like They Might Be Giants sing, "Everything old is new again." So are we!
6. Give the gift of dreams.
I am always a proponent of pencil and paper. A Blackwing pencil is truly like nothing else. Seriously, give it a try, and you might never come back. I have also been enjoying their notebooks very much this year as well.
7. Give the gift of knowledge.
My dear friend Ellis Paul has been applying his talents in many ways this year. He came to Atlanta and made an album called Chasing Beauty with us last year; this year he has let loose the muse of art, and he has put his wisdom down in the form of beautifully designed posters.
9. Give the gift of food.
We have been so blessed in Atlanta this year to have amazing restaurants and chefs, food trucks and popsicles. Try this on for size: give a gift certificate to your favorite eatery and write down the menu item you recommend!!
10. Give the gift of gratitude.
Buy someone two of a gift and ask them to give one away. Pay it forward. Two Starbucks cards, two warm hats, two of anything. Pass it on.
Merry Christmas, happy holidays, and happy gift giving, my friends. I have much to be grateful and thankful for this year. I hope your heart grows two sizes this year, that your dreams stay alive, and that you find a way to keep letting the world around you bring you joy.
All my love,
Kristian
Atlanta, GA
USA
Earth
Kristian's new single "Sing Along" is now available on iTunes, and wherever digital music is streamed or sold!!
KB IS ON THE ROAD IN 2016! Click here to check out the dates announced so far, and come see us in your town!
Got something to say? We want to hear about it! Click here to visit the KB Forum!
Want news like this delivered straight to your inbox? Join KB's mailing list here.