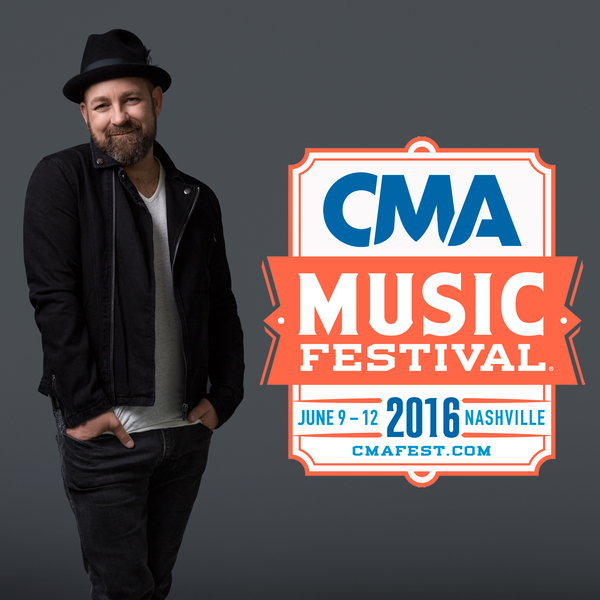 Jun 3
Get Kristian's 2016 CMA Fest Schedule Here!
It's the most wonderful time of the year!
CMA Music Fest is back in Nashville next week, and as always, Kristian will be everywhere, with performances, charity appearances, signings, and more.
He'll kick things off on Tuesday, June 7 at the 4th Annual Craig Campbell Celebrity Cornhole Challenge, benefiting Fight Colorectal Cancer. Kristian lines up alongside Craig, Canaan Smith, Thompson Square, Lauren Alaina, Michael Ray and more to fling some beanbags for a great cause... but he needs a partner! Bid on your chance to team up with him here.
Then it's off to Memphis, where he'll join Big & Rich, Robbie Krieger, Frankie Ballard, Drake White, and more for the fifth annual St. Jude Presents John Rich and Friends, to benefit the lifesaving mission of St. Jude Children's Research Hospital. Every ticket sold will help to ensure families never receive a bill from St. Jude for treatment, travel, housing or food — because all a family should worry about is helping their child live. Get your seats here!
Back to Nashville on Thursday, June 9, where KB and the full band will rock the Chevrolet Cruze Park Stage at 1:10pm -- it's a free show, so come on out and see us! Friday, he'll take the CMA Close Up Stage inside Fan Fair X for a mini-version of his famed KB & Friends songwriters show, featuring Lindsay Ell and Natalie Stovall, and he'll be signing at the CMA Booth after his set. Saturday he'll be playing the CMA Game Show alongside some famous friends, then it's a spot on the Grand Ole Opry's Saturday matinee show at the Ryman before dropping by the Opry Originals store on Sunday morning to meet more of you!
And of course no CMA Fest would be complete without spending each evening backstage at the Former LP Field, interviewing fellow superstars performing in the nightly stadium shows for BBC Radio 2 and Bob Harris Country -- tune in to hear those always-unforgettable conversations later in the year.
Here's KB's full schedule:
Tuesday, June 7
1pm - 4th Annual Craig Campbell Celebrity Cornhole Challenge
7:30pm - St. Jude Presents John Rich & Friends (Memphis)

Thursday, June 9
11am - Signing at U By Kotex/Dollar General Booth in Fan Fair X
1:10pm - Full band at Chevrolet Cruze Park Stage (free show!)
Friday, June 10
12:15pm - KB & Friends with Lindsay Ell + Natalie Stovall at the CMA Close Up Stage in FFX
1:30pm - CMA Booth Signing in Fan Fair X
Saturday, June 11
12:15pm - CMA Game Show at the CMA Close Up Stage in FFX
3pm - Grand Ole Opry matinee at the Ryman Auditorium

Sunday, June 12
11am - Signing at Opry Originals store at 3rd and Broadway
Whew! Enough action for ya? We hope you can join us -- the best part of CMA Fest every year, after all, is seeing all of YOU! Use the comments and let us know where to expect you.

Keep on rockin' in the free world,
Team KB
'Southern Gravity' is now available in stores, on iTunes, and wherever digital music is sold!!
KB IS ON THE ROAD IN 2016! Click here to check out the dates announced so far, and come see us in your town!
Got something to say? We want to hear about it! Click here to visit the KB Forum!
Want news like this delivered straight to your inbox? Join KB's mailing list here.