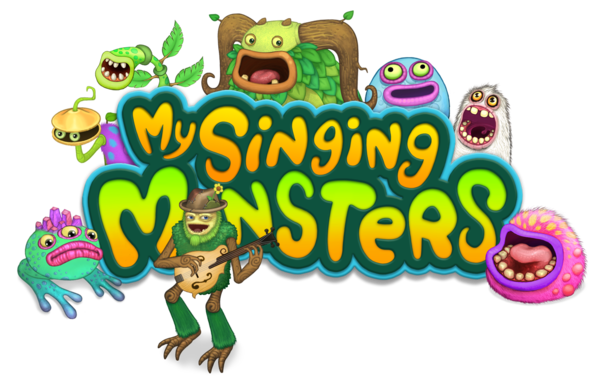 Jul 29
Monster Monday: Kristian collaborates with My Singing Monsters to create the Shugabush!
They promised us jetpacks. I remember during the 1984 Olympics, someone used one, and it blew my mind.
I had the same feeling when I plugged in my Atari game console and got to play video games over and over without putting in a quarter.
When I made my fingers play Van Halen's "Ain't Talkin' 'bout Love" for the first time, or when I heard my own voice come out of the car radio I was listening to and almost drove off the road...
Today, I am playing a game developed by someone far away, a game my son showed me six weeks ago, a game that features an animated monster who looks and sounds like me, singing and playing a mandolin... MIND. BLOWN.
I am constantly reminded that our imagination is the beginning of all things that happen. Whatever is happening right now as you read this, from the seat you are sitting in to the screen you are reading this on, someone somewhere imagined it, and then they asked the question, "Well, how would I do that?"
Imagining things -- writing songs, building albums, making bands, creating set designs and album covers, t-shirts and recording studios -- that is what I do. As with most anything in life, the more we practice a skill, the easier it becomes. Like a runner who started running one mile, then two, eventually a half marathon happens, and it blows your mind.
I was sitting with Tucker, it was Father's Day, he was playing a game on the iPad and I was unconsciously singing along to the song coming out of the game while I was cooking breakfast. I am interested in my children -- they are so fascinating and incredible to me -- so I asked what he was doing. He said he was playing a new game called My Singing Monsters. He showed me how to play and I loved it. It hit me in that sweet spot between my old Sim City obsession and my love for the Muppets. An hour later, I picked up my phone and tweeted how much I enjoyed the game. Just sent the thought into the ether. I think I even started the tweet with, "Dear the Internet..."
Dave, the game's designer, saw the tweet and responded. We met on the phone and imagined me playing along to the song in the game. (You can read more about our collaboration in Fast Company here.) A few days later there was this photo of what the "Shugabush" monster would look like, and within a week I had the song in my studio in Atlanta, where I started creating a part that goes along with the other monsters.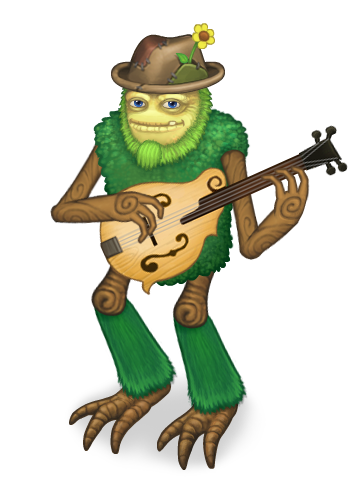 Soon, the team at Big Blue Bubble (the game developers) had imagined all sorts of stuff: the monster's name, what he likes, how to breed him (hint: Bowgart + Clamble), what to feed him, amazing details. The entire picture came together, and what started as a simple conversation between me and my son on a Sunday morning has become something that is now blowing my mind.
So here we go. My monster debut. Monster Monday! The song already existed before I showed up. I did not write it, but I did carefully design my part in the monster symphony. The mandolin part begins only as a rhythm, running the chords in a circle, finding the groove of the other monsters. As my monster keeps playing he drifts into a Led Zeppelin-like single-note lick in the second part, and then gets so lost in the moment that he starts singing. If you have seen me perform, then you will appreciate the game animators' choices and smile as you see me come to life.
The one thing I will caution is that you need patience. Sometimes the best things in life are worth waiting for. I fully expect to get a lot of really excited tweets in a few days once the Shugabush has time to breed. :)
I hope you play the game and enjoy it as much as I have. I cannot express how deep my respect is for Dave Kerr and the others at Big Blue Bubble for having such skill at bring their imaginations to life. I hope this is the beginning of many more monsters and many more ideas.
And I hope that you imagine something today, no matter how big or small, and ask yourself, "How would I do that?" You never know what might happen. Dreams come true.
Monstrously yours,
Kristian
Download the game for free to meet Shugabush!
iTunes
Google Play
Amazon
Need more music for your Monday? Click here for the full MM library.
Want news like this delivered straight to your inbox? Join KB's mailing list here.