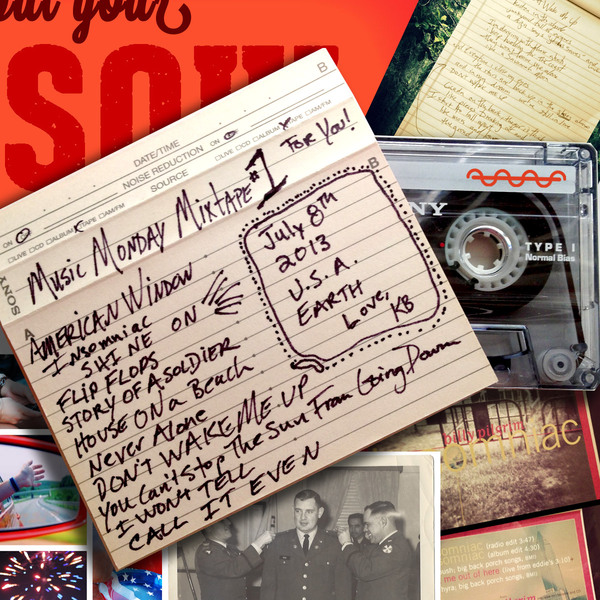 Jul 8
Music Monday: The First Mixtape!
Making mix tapes.
I would make them primarily to weed out girlfriends.
If I liked a girl, I would make her a mix, the songs somehow a combination of words I wanted to say to her, songs that said how much I liked her, and bands that were my favorites at the time.
If for some reason the girl came back and said she didn't like a particular song, I could head off my inevitable broken heart at the pass and politely move on.
As I got older and better at mix tapes, I was able to build them for specific occasions: a Saturday morning mix, for example, or one for Friday night. Maybe even a skateboarding mix, or a pre-game mix for swim meets. Little did I know that this was another skill I would need as I started to learn how to make albums.
I have sequenced every album I have released, and a great few that aren't mine at all, because my friends now come to me to help them sequence their albums. I love it. I love the way one song helps lay the stage and the landscape for the next. Even live on stage, I love making the setlist so much. I started writing them by hand again in the last few years because it feels like each one is an expression.
One of the big thrills in music to me is to hear songs together as the soundtrack to life, while we drive, exercise, sit in headphones, or just play something in the background. The synchronicity and timing of music and life is amazing to me, like when the windshield wipers are keeping perfect time with the radio. I believe life is better with a soundtrack.
So. Here is a collection for you, the first one: Music Monday Mixtape #1. This is every song I've put out so far in this weekly series, and the sequence is the order I released them, in reverse, so you can go back in time as you listen. Maybe you will discover something new about each one as you go. If you want to read the original stories behind each song, you can do that here.
I made a cover for you because old habits die hard, and because really, that was always one of the best parts -- to see if you could get lucky enough to fit all of the titles on the cover without running out of room.
I hope you will use the comments to tell me which of these songs are your favorites, and since mix tapes are made for sharing, I hope you will also pass this on to the music fans in your life. Maybe make them a cover of your own?
Love,
KB
Need more music for your Monday? Click here for the full MM library.
Want news like this delivered straight to your inbox? Join KB's mailing list here.